Product Description
Contay Sodium Fusidate Ferment Ointment Gel
Description
Sodium fusidate, a triterpenoid compound, confers a capacity to inhibit lysis of isolated islet cells by activated macrophages through suppression of nitric oxide toxicity. This product is offered in the sodium salt form which is found to be more water-soluble. Some studies have told, Fusidic acid to have immunomodulatory effects related to a decrease in cytokine production in experiments of insulin-dependent diabetes and septic shock. In vitro studies suggest that Fusidic acid acts against many pathogens including Staphylococcus aureus, gram-positive anaerobic bacteria, Neisseria spp., Bordetella pertussis, and Moraxella catarrhalis. In addition, this compound has been noted to inhibit the function of neutrophils and T-lymphocytes. The mechanism behind these inhibitions is known to be due to interference of protein synthesis via suppression of EF-G (elongation factor G) at the level of the ribosome.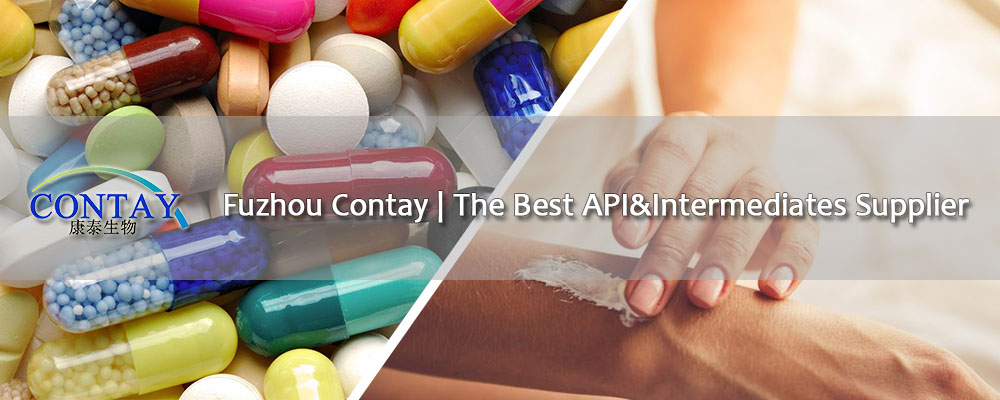 Certificate of Analysis
| | |
| --- | --- |
| PRODUCT NAME | Sodium Fusidate |
| CAS NO. | 751-94-0 |
| APPEARANCE | White or almost white, crystalline powder |
| CERTIFICATIONS | CEP DMF |
WHAT WE CAN OFFER
Fuzhou Contay chose fermented way to manufacture Sodium Fusidate, for our clients, Fuzhou Contay is willing to provide the best services all the time.
1. Qualified product. ISO registration number 9001: CN-00219Q22932R0S; 22000: CN-002FSMS1900161. Also, we have KOSHER, and HALAL.
2. Competitive price. Proud of our R&D team, we can guarantee to provide competitive price to you based on advanced tech.
3. Registration support. Registration team already finished CEP & DMF, GRAS designation.
4. Comprehensive service. From pre-sale to after-sale, our R&D team, Production Unit, Quality Unit, Registry Department, and Logistics Department are all stand by to offer the best service for you.