Product Description
Contay Fusidic Acid CAS 6990-06-3
Description
Fusidic acid is an antibiotic. It can be used systemically or topically. Fusidic acid 2% cream and sodium fusidate 2% ointment are active against a wide range of bacteria that can be found in cutaneous skin infections. Fusidic acid and sodium fusidate may be used alone or in combination with systemic therapy in the treatment of primary and secondary skin infections caused by sensitive strains of Staphylococcus aureus and Streptococcus species and Corynebacterium minutissimum. Some of these skin infections include:
1.Impetigo (school sores)
2.Folliculitis
3.Erythrasma
4.Paronychia
5.Infected dermatoses such as atopic dermatitis
6.Infected cuts and abrasions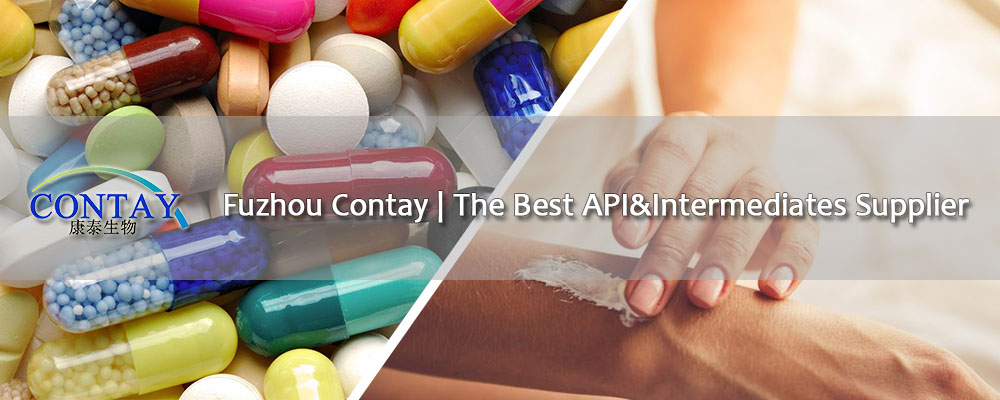 Certificate of Analysis
| | |
| --- | --- |
| PRODUCT NAME | Fusidic Acid |
| CAS NO. | 6990-06-3 |
| APPEARANCE | White or almost white, crystalline powder |
| CERTIFICATIONS | CEP DMF |
WHAT WE CAN OFFER
Fuzhou Contay chose fermented way to manufacture Fusidic Acid, for our clients, Fuzhou Contay is willing to provide the best services all the time.
1. Qualified product. ISO registration number 9001: CN-00219Q22932R0S; 22000: CN-002FSMS1900161. Also, we have KOSHER, and HALAL.
2. Competitive price. Proud of our R&D team, we can guarantee to provide competitive price to you based on advanced tech.
3. Registration support. Registration team already finished CEP & DMF, GRAS designation.
4. Comprehensive service. From pre-sale to after-sale, our R&D team, Production Unit, Quality Unit, Registry Department, and Logistics Department are all stand by to offer the best service for you.