Product Description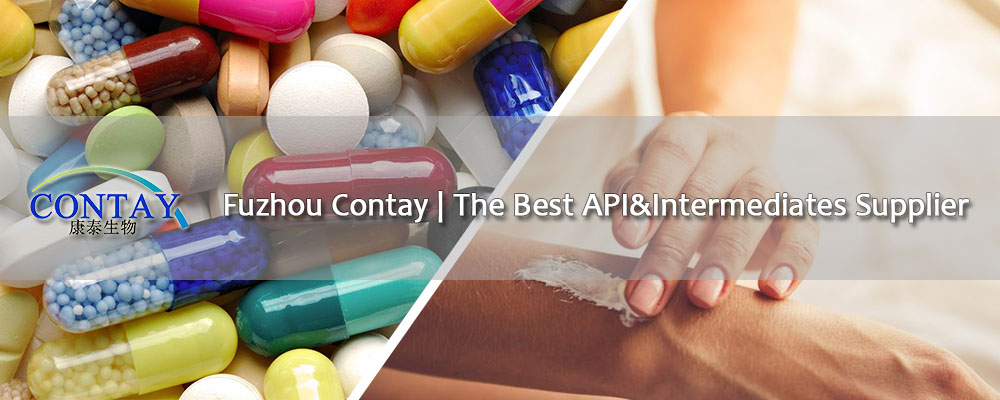 Contay Fermented Mupirocin | CAS12650-69-0
PRODUCTS
WHAT IT IS?
Mupirocin is an antibiotic of the monoxycarbolic acid class.

Mupirocin is bacteriostatic at low concentrations and bactericidal at high concentrations.[3] It is used topically and is effective against gram-positive bacteria, including MRSA.[4] Mupirocin is a mixture of several pseudomonic acids, with pseudomonic acid A (PA-A) constituting greater than 90% of the mixture. Also present in mupirocin are pseudomonic acid B with an additional hydroxyl group at C8,[5]pseudomonic acid C with a double bond between C10 and C11, instead of the epoxide of PA-A,[6] and pseudomonic acid D with a double bond at C4` and C5` in the 9-hydroxy-nonanoic acid portion of mupirocin.

Mupirocin is used as a topical treatment for bacterial skin infections, for example, furuncle, impetigo, open wounds, etc. It is also useful in the treatment of methicillin-resistant Staphylococcus aureus (MRSA), which is a significant cause of death in hospitalized patients having received systemic antibiotic therapy. It is suggested, however, that mupirocin cannot be used for extended periods of time, or indiscriminately, as resistance does develop, and could if it becomes widespread, destroy mupirocin's value as a treatment for MRSA. It may also result in overgrowth of non-susceptible organisms.

DETAILS
| | |
| --- | --- |
| PRODUCT NAME | Mupirocin |
| CAS NO. | 12650-69-0 |
| APPEARANCE | White to Off-White Solid |
| SPECIFICATION | USP/EP/BP |
| CERTIFICATE | Local GMP; CEP; DMF; ISO 9001/22000; KOSHER; HALAL |
| DELIVERY TIME | 7 Days |
| PAYMENT TERMS | T/T; L/C |