Product Description
Contay Fusidic Acid CAS 6990-06-3
Description
Fusidic acid is an oral antistaphylococcal antibiotic that has been used in Europe for more than 40 years to treat skin infections as well as chronic bone and joint infections. It is a steroidal antibiotic and the only marketed member of the fusidane class. Fusidic acid inhibits protein synthesis by binding EF-G-GDP, which results in the inhibition of both peptide translocation and ribosome disassembly. It has a novel structure and novel mode of action and, therefore, there is little cross-resistance with other known antibiotics.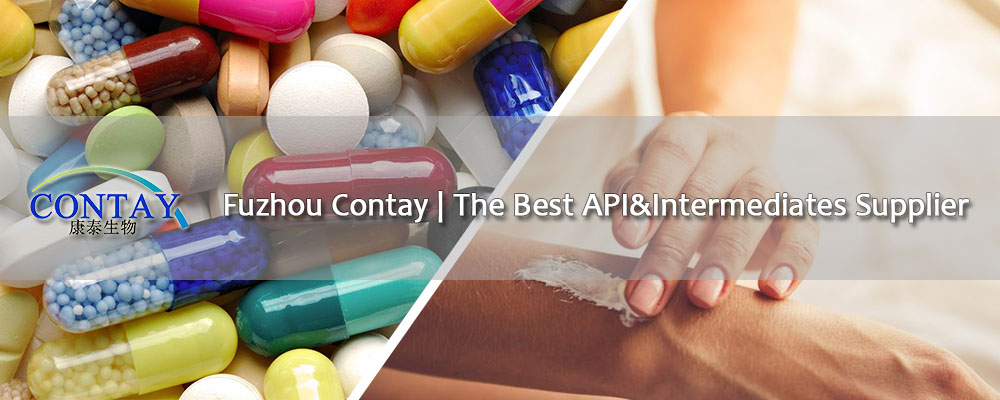 Certificate of Analysis
| | |
| --- | --- |
| PRODUCT NAME | Fusidic Acid |
| CAS NO. | 6990-06-3 |
| APPEARANCE | White or almost white, crystalline powder |
| CERTIFICATIONS | CEP DMF |
WHAT WE CAN OFFER
Fuzhou Contay chose fermented way to manufacture Fusidic Acid, for our clients, Fuzhou Contay is willing to provide the best services all the time.
1. Qualified product. ISO registration number 9001: CN-00219Q22932R0S; 22000: CN-002FSMS1900161. Also, we have KOSHER, and HALAL.
2. Competitive price. Proud of our R&D team, we can guarantee to provide competitive price to you based on advanced tech.
3. Registration support. Registration team already finished CEP & DMF, GRAS designation.
4. Comprehensive service. From pre-sale to after-sale, our R&D team, Production Unit, Quality Unit, Registry Department, and Logistics Department are all stand by to offer the best service for you.